OTHER TECHENOLOGIES
Cryptography is a method of storing and transmitting data in a particular form so that only those for whom it is intended can read and process it.

Cryptography is closely related to the disciplines of cryptology and cryptanalysis. Cryptography includes techniques such as microdots, merging words with images, and other ways to hide information in storage or transit. However, in today's computer-centric world, cryptography is most often associated with scrambling plaintext (ordinary text, sometimes referred to as cleartext) intociphertext (a process called encryption), then back again (known as decryption).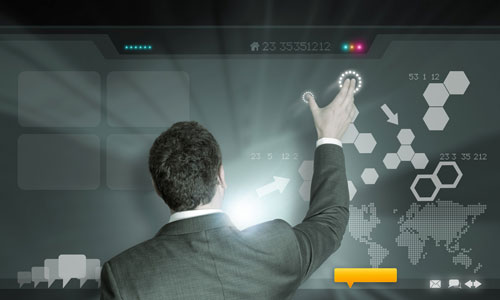 Modern cryptography concerns itself with the following four objectives:
Confidentiality

Integrity

Non-repudiation

Authentication

Although MobIOT Technologies is a software company we realise that there are occasional requirements for our consulting expertise. Our consulting services are centred on our expert skills in crypto and how to apply crypto in a secure but sensible fashion.


Some of our common task feature:
Applied Crytography

OAuth

Many MobIOT Technologies customers require a fair bit of guidance prior to undertaking new projects. We can help in this early phase by making use of our experience with similar customers, avoiding pitfalls, tackling compliance and regulation issue prior to designing a solution etc.
Getting the design and architecture right is essential for the success of a project to minimise the use of resources and save time, so our services are based on three key elements:


System specification and design

Assessment of system security architectures

Security evaluation of algorithm and protocol usage

We are used to thinking outside of the box. Many companies will make security, especially encryption and digital identities, as complicated as possible. Our focus is on simplifying matters so that customers will understand their options and enable them to make the best decision for how to apply user transparent security.


OUR MISSION
Provide best in class engineering services to corporates by leveraging our vast experience in Application Development, Mobility, Big Data Analytics and E-commerce. Provide business solutions that partners with its clients to simplify, strengthen and transform their businesses. To ensure the highest levels of certainty and satisfaction through a deep-set commitment to our clients and comprehensive industry expertise.
What we do
MOBILITY
SAAS/CLOUD SERVICES
BIG DATA ANALYTICS
E - COMMERCE
WEB AUTHENTICATION & SECURITY
APPLICATION DEVELOPMENT
OUR FOCUS
Presently the main focus of MobIOT is on developing a business model that has a clear focus on providing a cost-effective software development option with the assurance of timely and high quality delivery. We have strong offshore development and maintenance capabilities. This robust offshore development methodology allows us to start on new projects swiftly and proceed smoothly to deliver high quality results.