About Us
The founders of MobIOT Technologies have a vast experience in project planning and execution of varied IT projects in Application Development, Mobility, Big Data Analytics, E-commerce and payments. The founders recognized the opportunity for solutions to help customers drive enterprise-wide productivity, offer differentiated user experiences and open new growth opportunities.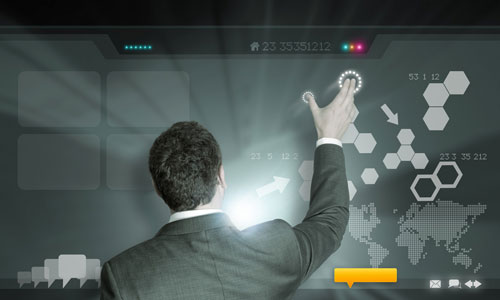 At MobIOT we are able to deliver this value across multiple environments—mobile, private, public and cloud. Our goal is to be recognized by our customers as their critical partner in the new application economy.
We recognize the importance of nurturing relationships that reflect our culture of unwavering ethics and mutual respect. At MobIOT, we believe our responsibilities extend beyond business. And that is why we behave ethically and honestly in all our interactions – with our clients, our partners and our employees.
Mobility
The people at MobIOT's experience in providing solutions for various industry segments makes it a partner of choice for companies looking for mobile solutions integrating the industry specific business processes with mobile technology.
SaaS/Cloud Services
We have the expertise, robustness of cloud infrastructures, managed services support and ability to offer you the entire IT infrastructure in the cloud.
BIG DATA ANALYTICS
Do you want to increase your share of wallet or a customer lifetime value within an existing customer base and find new prospects. With MobIOT, you will get a better visibility internally and externally while increasing your understanding about your customers' needs.
E - COMMERCE
Our wide ranging skills and experience in developing e-commerce applications can handle any web based requirement you propose to us.
WEB AUTHENTICATION & SECURITY
Nobody likes to hear that criminals have stolen information regarding where they live, full names, credit card information or private phone numbers. For this reason, we at MobIOT Technologies take a different approach for keeping your information safe.

APPLICATION DEVELOPMENT
Web development is a term that relates to any activity involved in creating a website. Development is everything from conception to finalization, which includes well, just about everything. We have talented employees who will work together on various aspects of your project to achieve your web development goals. No matter what the scope or complexity of your project we have a diverse talent pool.
OUR MISSION
Provide best in class engineering services to corporates by leveraging our vast experience in Application Development, Mobility, Big Data Analytics and E-commerce. Provide business solutions that partners with its clients to simplify, strengthen and transform their businesses. To ensure the highest levels of certainty and satisfaction through a deep-set commitment to our clients and comprehensive industry expertise.
Our Vision
To become the leader in engineering service provider for emerging technologies and bring about game changing innovation in research and development, consulting, technology,outsourcing and next-generation services.
OUR FOCUS
Presently the main focus of MobIOT is on developing a business model that has a clear focus on providing a cost-effective software development option with the assurance of timely and high quality delivery. We have strong offshore development and maintenance capabilities. This robust offshore development methodology allows us to start on new projects swiftly and proceed smoothly to deliver high quality results.
Copyright © MobIOT Technologies. All Rights Reseverd